If you love the look of the MacBook Pro but love Windows, here's a great alternative: Huawei's Matebook 16, a premium high-performance laptop that's a pleasure to use.
Presentation and characteristics of Huawei Matebook 16
Struggling in the smartphone market since the disappearance of Google services, Huawei is now pushing other assets, so serious know-how in the field of laptops. The Chinese manufacturer has indeed been offering the Matebook line for several years now. First and foremost, ultraportable PCs such as the Matebook X Pro or Matebook D14 are very often sold at very attractive prices. The latest model is growing as it has a diagonal of 16 inches. Thus, the Matebook 16 leaves the category of ultraportable laptops, but remains no less premium in design as well as in performance thanks to the presence of an AMD Ryzen 5000 processor. As you will see in this test, it has many advantages.
| | |
| --- | --- |
| Screen size | 16 inches |
| Screen type | IPS |
| Screen definition | 2520×1680 pixels |
| Update frequency | 60 Hz |
| CPU | AMD Ryzen 7 5800H |
| Graphic card | AMD Radeon Graphics |
| RAM | 16GB DDR4 |
| Storage | 512 GB NVMe SSD |
| connectors | 2 USB-C, 2 USB-A, 1 HDMI, 1 connector |
| dimensions | 35 x 26 x 2.7 cm |
| Weight | 1.99 kg |
Design: MacBook Pro, unnamed
Matebook, MacBook… Are you starting to notice a pattern? Huawei hardly hides it: its laptops are extremely inspired by what we find in Apple, and this Matebook 16 is another proof of that. The PC is based on an all-aluminum chassis with a matte finish on the top (effective against fingerprints) and looks quite understated overall. The gray-silver design no longer proves anything, while the slightly rounded contours again remind of what is being done on the Cupertino side. Nothing can overshadow the purity of everything, if not for the brand name in the middle, which we would probably prefer a little smaller.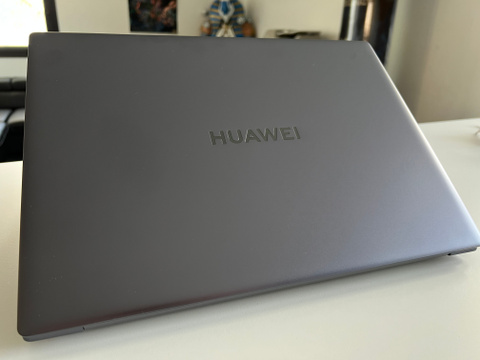 Lifting the lid, we are pleased to find a very large touchpad as well as a good-sized keyboard with speakers on both sides. The ignition button in the top right corner also includes a fingerprint sensor, which is very handy for unlocking a Windows session without having to enter a password. When they tell you it looks like a MacBook…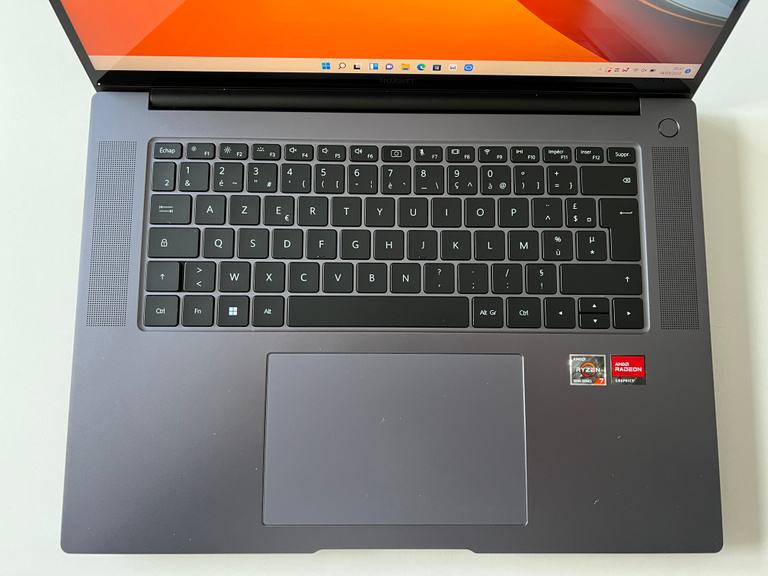 The Matebook 16's keyboard is also of excellent quality, offering a pleasant typing experience despite the short key travel. When pressed, a very slight rattling is heard, imperceptible enough not to interfere, but increasing comfort. The keys are a good size, well spaced, and my wrists rest well on the large free surface around the touchpad. The backlight is adjustable (only) at two levels.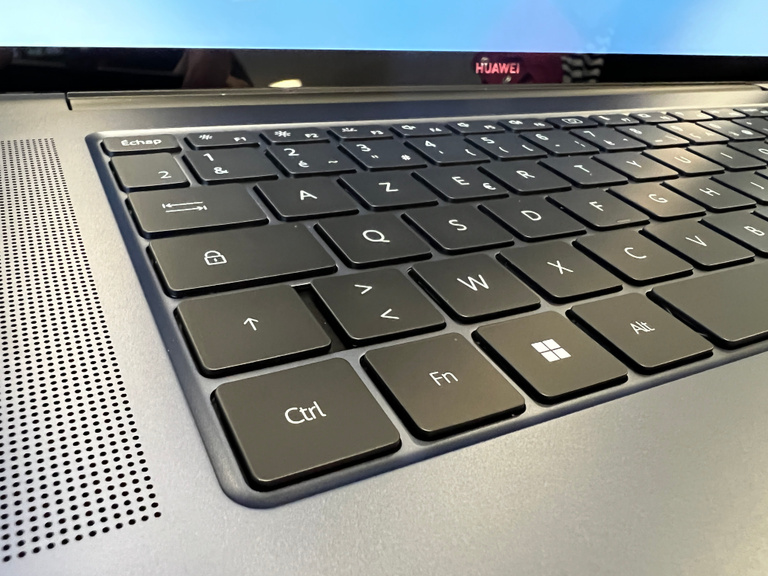 As for the touchpad, it is not only XXL in size, but also provides impeccable precision and comfort. Well-integrated into the case, it doesn't make a thud when pressed and responds well to all standard Windows 11 navigation gestures.
In terms of connectors, the Matebook 16 comes close to the essentials, but still offers two USB-A 3.1 Gen1 ports, plus two USB-C ports useful for charging and DisplayPort compatibility, 1 HDMI port, and a headphone jack. A slight disappointment in terms of connectivity as WiFi 6 is simply missing, which is frankly odd and unfortunate for a 2022 laptop.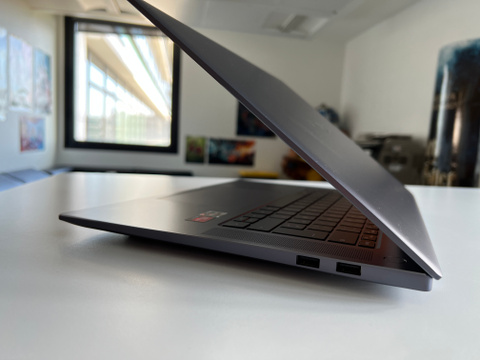 The last (and rare) negative: the built-in webcam (720p) is hidden under a key on the keyboard, right below the screen. It will then come out with a simple press and we appreciate the fact that we can cut it "physically". On the other hand, the viewing angle is really unflattering, and for a slightly more pleasant view, you have to raise the chassis.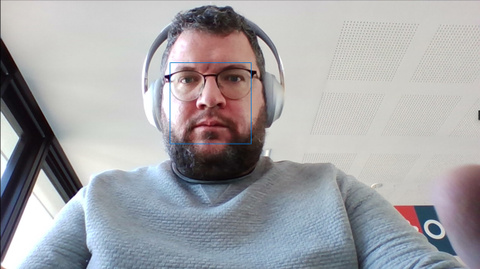 Screen: the ideal format for work
The Matebook 16's screen is definitely one of its strengths. First, it stands out especially well with a few millimeters of bezels on the sides and top, and the 3:2 format – just above 16:9 – turns out to be extremely pleasant to work with. In total, the screen occupies 90% of the body surface, which is a lot.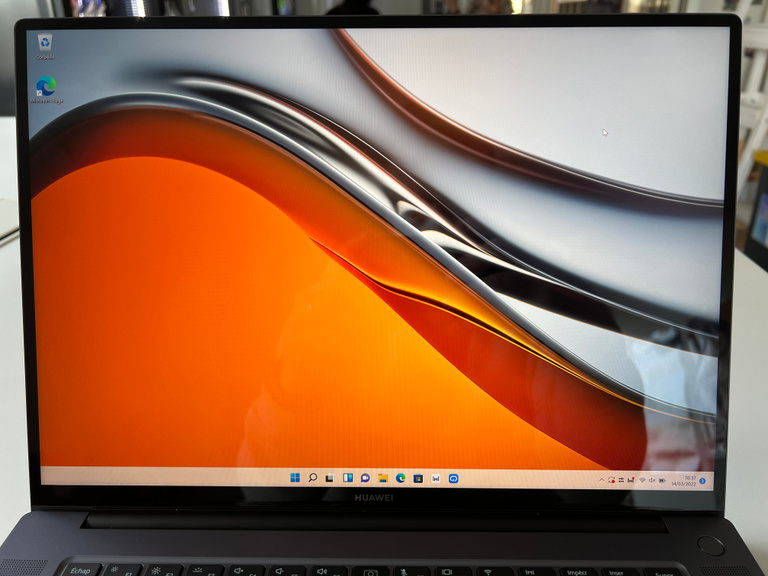 Concretely, we are dealing with a 16-inch IPS panel that displays a wonderful resolution of 2520 x 1680 pixels with a refresh rate of 60Hz. The processing is great and so it should have some reflections. But, fortunately, the screen turns out to be very bright and contrasty, which ensures good readability even on the street. At the same time, we note a light peak of 330 cd / m2, as well as a contrast ratio of 1530: 1, which is frankly not bad for a laptop with an IPS panel.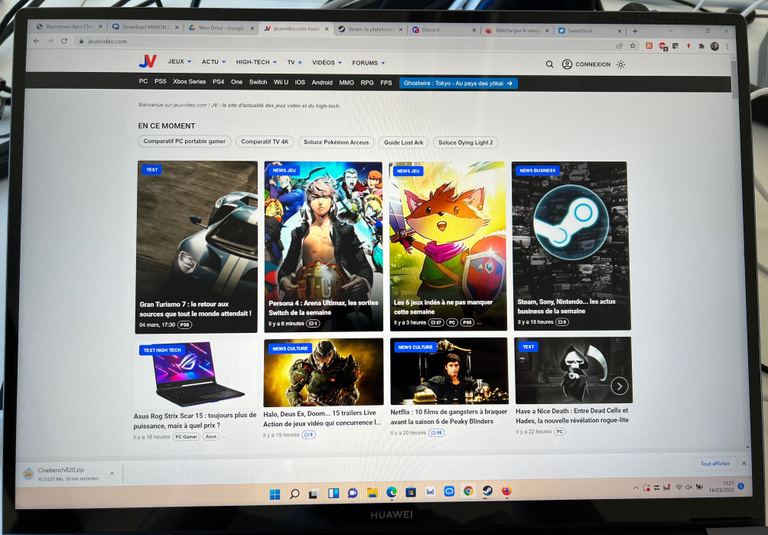 A panel that, moreover, is perfectly calibrated, since we note Delta E 2 and a color temperature of 6580K. Delta E is a sign of very high color accuracy as it is below 3. The temperature is very balanced, close to the norm at 6500K, a sign of a good balance between warm and cool colors.
So, of course, we would certainly appreciate having an OLED panel given the high-end product profile, especially since competitors like Asus now know how to do it very well. But the screen of the Huawei Matebook 16 remains of excellent quality and offers a particularly pleasing visual experience.
Performance: Ryzen 7 with everything under the hood
With this new Matebook, Huawei relies on AMD and uses the founder's latest processors. Thus, it is available in two versions, the first is equipped with a Ryzen 5 5600H processor, and the second is equipped with a Ryzen 7 5800H processor. It is the latter that is present on our test model, a Zen 3 generation processor with 8 physical cores / 16 virtual cores and runs at up to 4.4 GHz with a TDP of 45W. Added to this is 16GB of DDR4 memory and a 512GB NVMe SSD. On paper, this is a very good performance machine.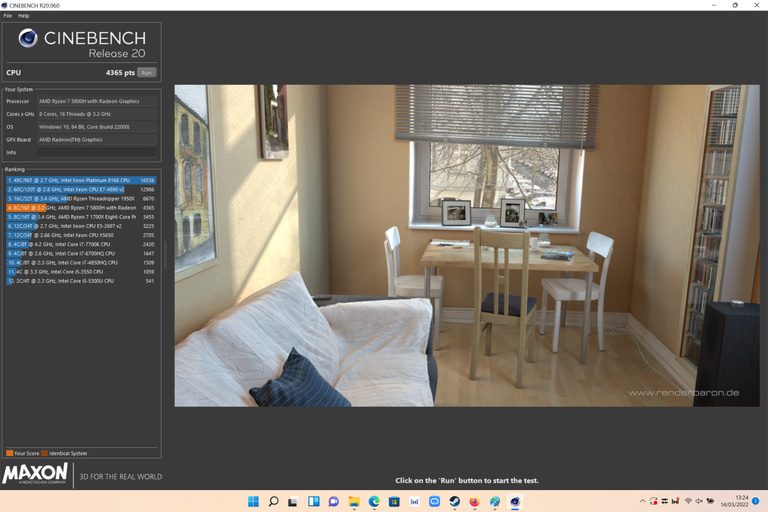 In practice, it must be admitted that the Ryzen 7 5800H processor works wonders and offers a very good level of performance while maintaining a rather restrained level of consumption. It performed particularly well in Cinebench R20 with a score of 4365, indicating impressive responsiveness at all levels and the ability to handle a wide range of tasks. You will be handy for video editing, photo editing and of course office automation.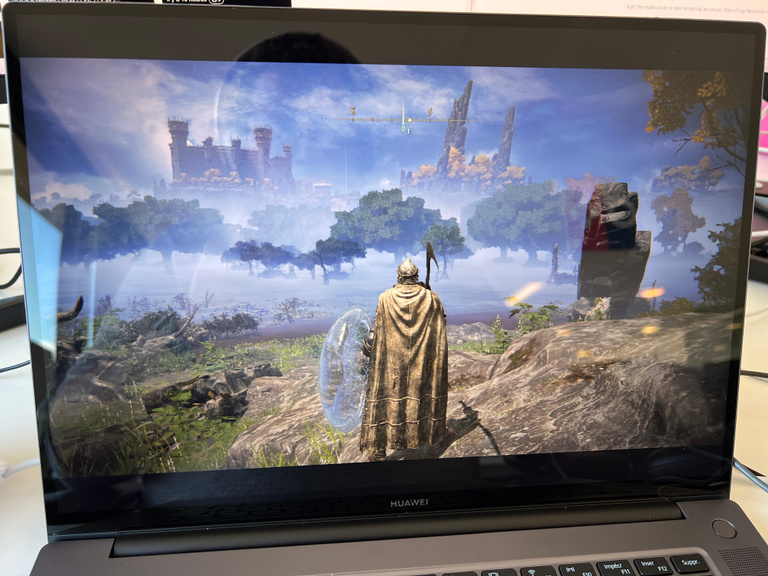 As far as video games go, keep in mind that the Matebook 16 doesn't have a dedicated graphics card, and you'll have to settle for an AMD Radeon Vega generation iGPU that delivers the bare minimum in terms of rendering. Simply put, running the latest games in 3D will be difficult unless you limit yourself to 720p and seriously reduce the level of graphical detail. On the other hand, older or less demanding games will be able to run in good conditions. You won't have too much trouble running Rocket League, Overwatch, Counter Strike GO or Disco Elysium. Therefore, it can be an additional slot machine for very specific games, but quickly shows its limits.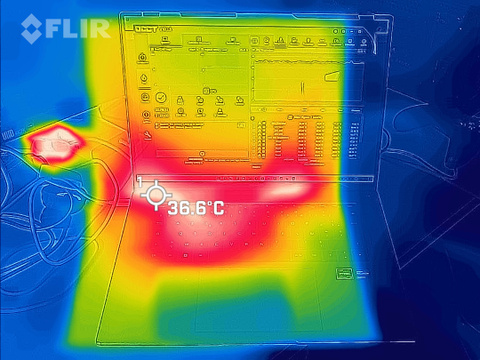 The ventilation is also frankly imperceptible, at worst breathing lightly from the back and top of the case when the PC is really in demand. Most of the time he is silent. The PC case will also heat up little, except in certain and logical places (for example, the bottom).
In short, the Matebook 16 is first and foremost a great performance machine.
Autonomy: 10 hours of use per rendezvous
This is certainly a good surprise for the Matebook 16. With a 16-inch screen and a powerful processor, autonomy would be difficult to maintain, but quite the opposite is true. Power management is exemplary here, and the 84Wh battery easily delivers 10 hours of use before you have to plug everything in. An excellent indicator that guarantees a good working day of use. The PC also handles video streaming very well: our test with Netflix (under Chrome, screen brightness 60%) lasted 9:30.
Conclusion

Strengths
Exemplary build quality
Stunning edge-to-edge display
Comfortable keyboard and touchpad
Powerful Ryzen 5000 processor
10 hours battery life
Vulnerable points
The webcam is poorly placed under the screen
No wifi 6
Huawei's Matebook 16 is a big hit: it's a premium laptop with a refined design that's clearly inspired by the MacBook Pro but retains only the best. Its 16-inch screen is of excellent quality, bright and very contrasty, the performance level is very good thanks to the built-in Ryzen 5000 processor, and the 10-hour battery life is amazing. It has only two small flaws: an ill-placed webcam under the screen and the lack of WiFi 6. That doesn't stop it from reaching 5 stars.