On the night of Sunday, March 27 to Monday, March 28, we will find out the winners of the 94th Academy Awards, an American film award presented annually in Los Angeles.
At this 94th Academy Awards, ten African countries submitted their entries in the Best International Film category.
In 2006, the foreign "Oscar" was awarded to the African country of South Africa for "Tsotsi", but this is an exception.
As a rule, the coveted trophy in the category "Best International Film", awarded since 1948, goes to a European country.
Locano Film Festival, Switzerland
Read also →African cinema at the Berlinale
Only three Oscars
Over the past 15 years, non-European films have certainly received this trophy, but African filmmakers are rarely among the winners: in almost 75 years, they have been awarded only three Oscars in this category.
Of the three African winners, two were French collaborative projects: "Z" and "Black and White in Colour".
According to Nigerian director Steve Ayorinde, these collaborations are not surprising given the colonial past. Through this collaboration, he says, several films have benefited from the influence of the French film lobby in Hollywood.
"Without cooperation, without any support, without investment from a major institution or a European or American production company, it is difficult to promote such a film internationally. Francophonie is an example of cooperation, an example of the French government's support for cinemas in countries such as Mali, Burkina, Senegal, Togo and Cameroon. Thanks to the support of France, lobbying is carried out by a funding institution such as Fonds sud.", says the director.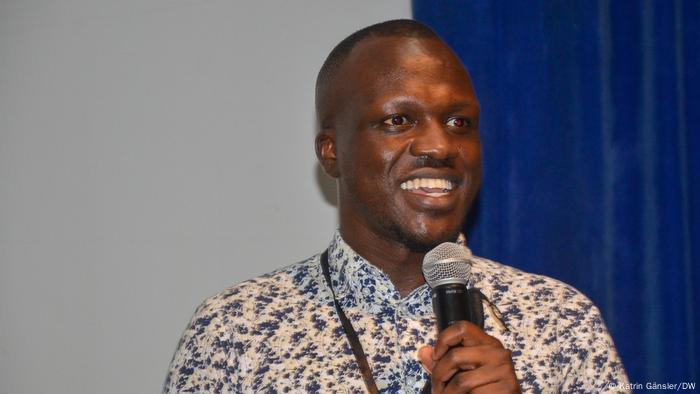 Sam Soko, director from Burkina Faso
See also → Fespaco blows out its 50 candles
Language barriers
Only in 2006 did a non-francophone African film, the South African film Tsotsi, win the Best Foreign Film award. Directed by Gavin Hood, this is the only award-winning African film not in French so far.
According to the Nigerian director, language also plays an important role. For Steve Ayorinde, Swahili or Zulu, for example, are known in Africa, but not internationally, especially in the film world.
The advantage of European films, according to the director, is that languages ​​such as German, French, Spanish or Italian are already international languages. Thus, those who will judge films are already familiar with these languages.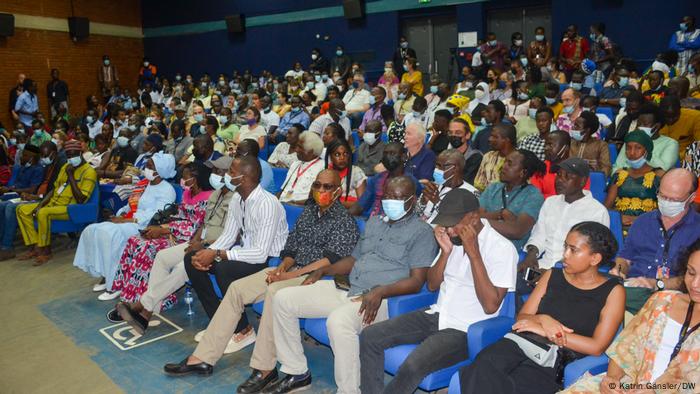 Cinema hall in Ouagadougou in Burkina Faso
See also →Issac Sawadogo: "African cinema is not doing well"
What about Nigerian cinema?
Strangely, Nigerian cinema is still missing from the bill, which produces about 2,500 films a year with the Nollywood industry.
But Nollywood movies don't meet the technical requirements of a movie because the emphasis is on TV, says Steve Iorinde.
However, streaming services like Netflix can be a game-changer with good movies to watch at home in good cinematic quality.
However, whether this practice continues will depend on how many subscriptions Netflix can get in Nigeria and Africa as a whole.
But even if Nollywood products improve in quality, it won't necessarily improve their chances of being nominated for an Oscar or winning. Conditions imposed by the Academy, such as the fact that a film must be shown in a theater, still rule out Nollywood production.
To be nominated for an Oscar, a film must be shown in theaters in Los Angeles County, California between January 1 and December 31 of the year preceding the ceremony.
The Academy of Motion Picture Arts and Sciences has been hosting the Oscars since 1929.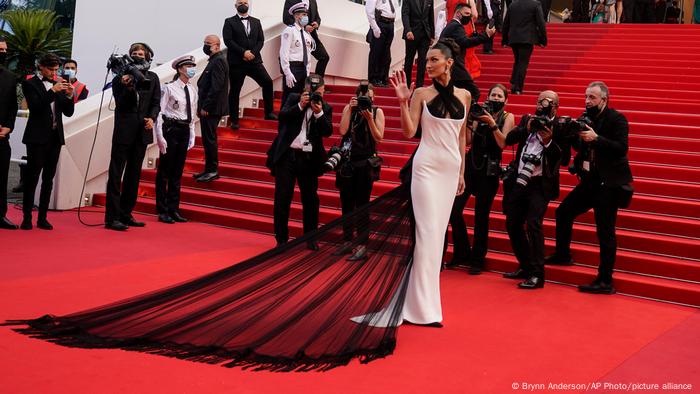 At the Cannes Film Festival in France in 2021
See also →MultiChoice, films close to African realities
African films in competition
In this 94th edition, North Africa will feature films from Algeria, Egypt, Morocco and Tunisia.
These are the films "Heliopolis" by Jafar Ghasem for Algeria, "Suad" by Ayten Amin for Egypt, "Up and Fort" by Nabil Ayush for Morocco and "Golden Papillon" by Abdelhamid Bouchnak for Tunisia.
There are six candidates in sub-Saharan Africa. These are "The Gravedigger's Wife" by the Somali Hadar Ayderus Ahmed, "Hidden Dreams" by the Cameroonian Ngang Romanus, "Lingui, Sacred Bonds" by the Child Mahamat-Saleh Haroun, "Barakat" by the South African Amy Jeft, the Malawian film "Fatsani". – A Tale of Survival" by Gift Sukez Sukali and the Kenyan film "Rescue Mission" by Gilbert Lukalia.
See also → MICA, an indispensable thing for film professionals