The sand of the Sahara is still making news in Europe. On the other side of the Atlantic, tornadoes and snow hit the United States. In Australia, severe flooding continues to hit the east of the country.
Europe
Within a few days, a new episode of the rise of Sahara sand dust affected parts of Europe, including France. This Monday, March 28, 2022, this sand was clearly visible on a NASA satellite image, from North Africa to the near Atlantic, passing through a good part of the Mediterranean Basin and France.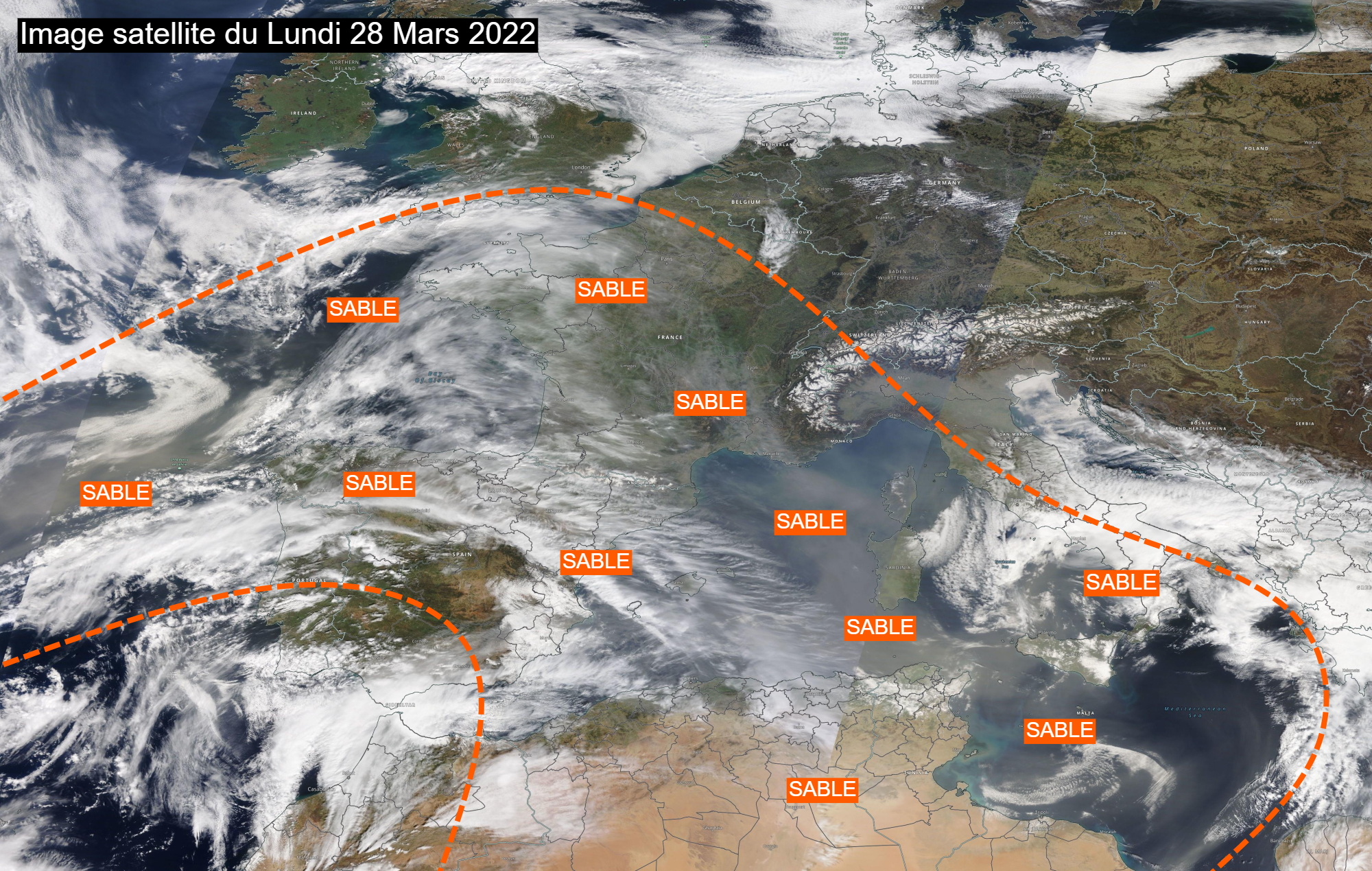 Satellite image of the rise of the Sahara on Monday, March 28, 2022 – via NASA
In France, the concentration of Sahara sand is generally lower than in mid-March, even the return of instability will cause visible deposits (especially on vehicles). This episode of upwellings was much more impressive in the south of Spain in the middle of last week. On Thursday, March 24, 2022, the Malaga region plunged into semi-darkness under a sky that turned completely orange!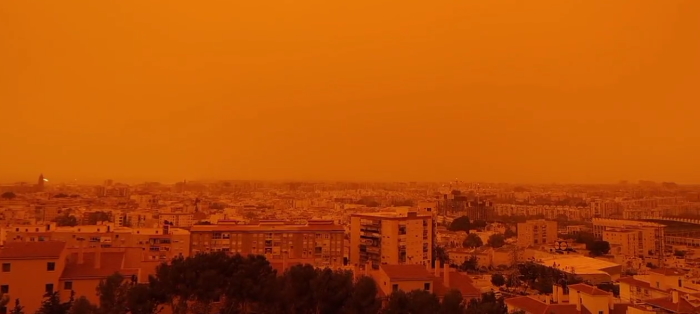 A large amount of Sahara sand in the sky of Malaga in Spain, March 24, 2022 – via David Mansebo
In recent days, several fires have occurred in the Provence-Alpes-Côte d'Azur region. Unlike Languedoc-Roussillon, where it rained again in March 2022, the weather has remained extremely dry in Provence and the Côte d'Azur since the end of 2021.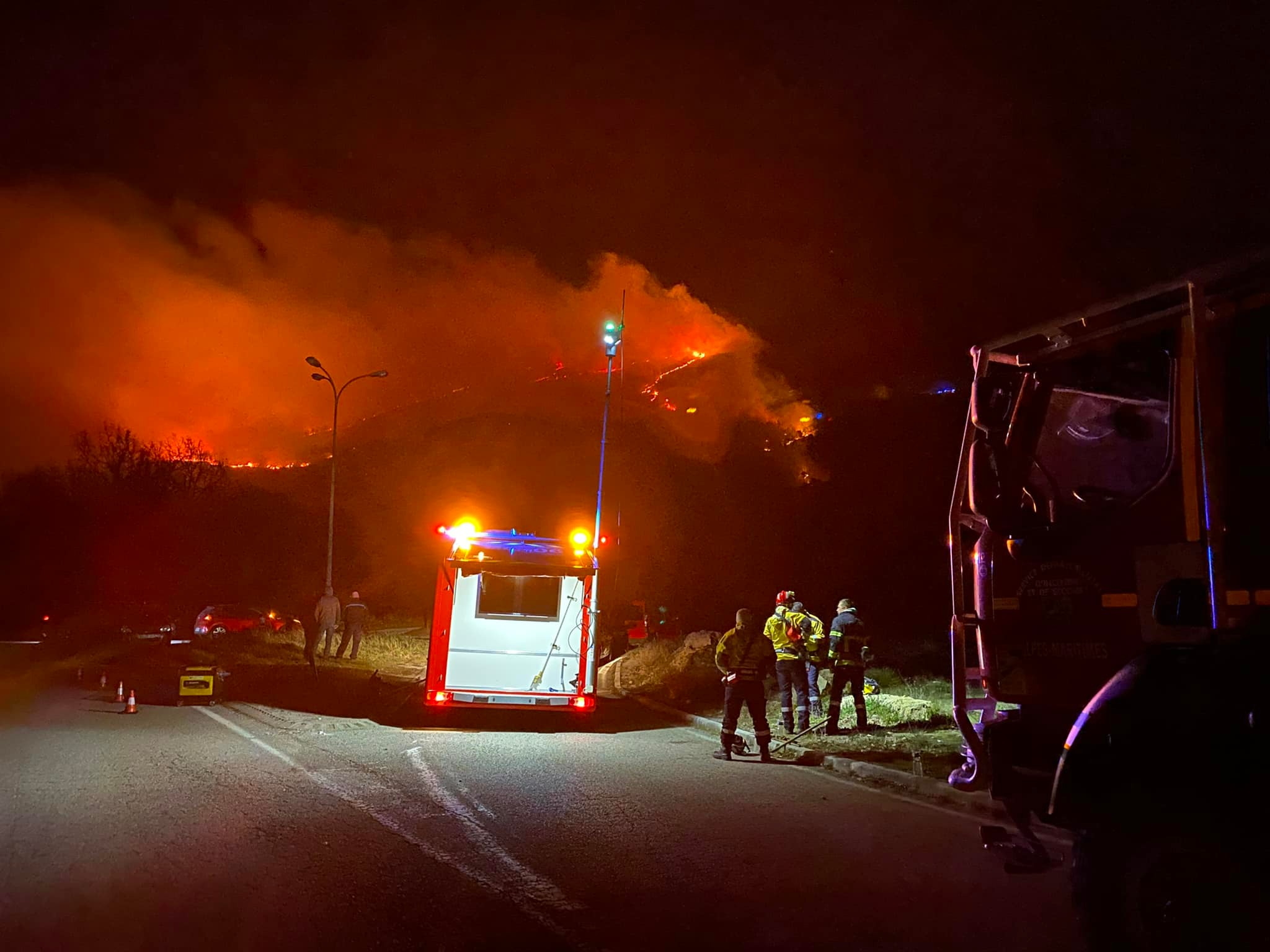 Fire in Saint-Vallier-de-Thier (Alpes-Maritimes) on Saturday evening, March 26, 2022 – Photo by Leaty Betty
Our Swiss neighbors have not escaped the drought that has been going on since last winter. Last week, a major fire broke out in the Centovalli sector, located in the steep-sided Ticino Valley in southern Switzerland. Fires are rare during this season due to the significant lack of rainfall.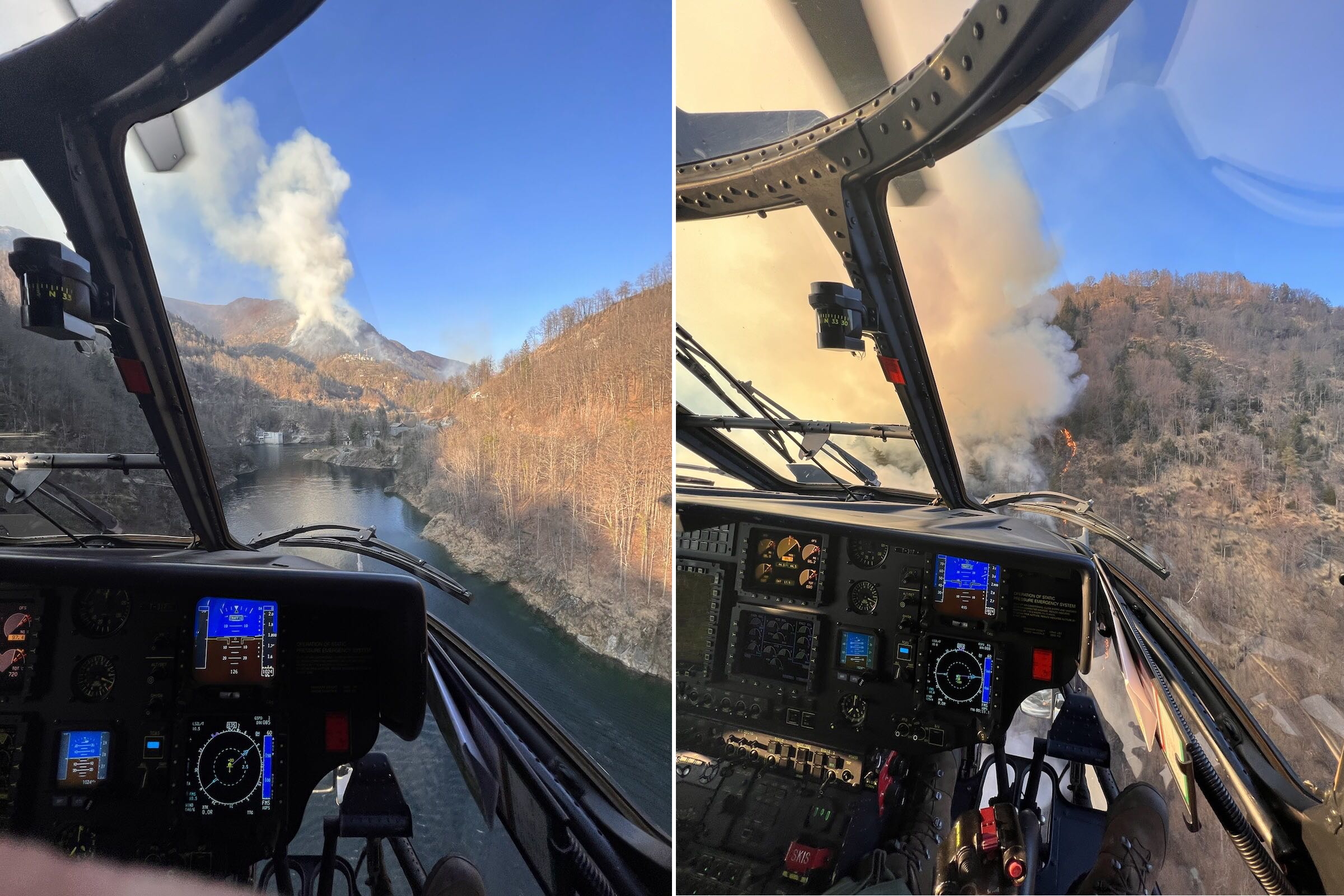 Fire near Centovalli in southern Switzerland on Thursday 24 March 2022 – via VBS-DDPS
Conversely, the prolonged drought that hit the Iberian Peninsula this winter of 2021-2022 swept through March. The second and third decades of the month were marked by heavy rains over large areas of Spain, which benefited the soil and vegetation, but also caused some flooding, as shown in the images below in Malaga and Almería in the south of the country.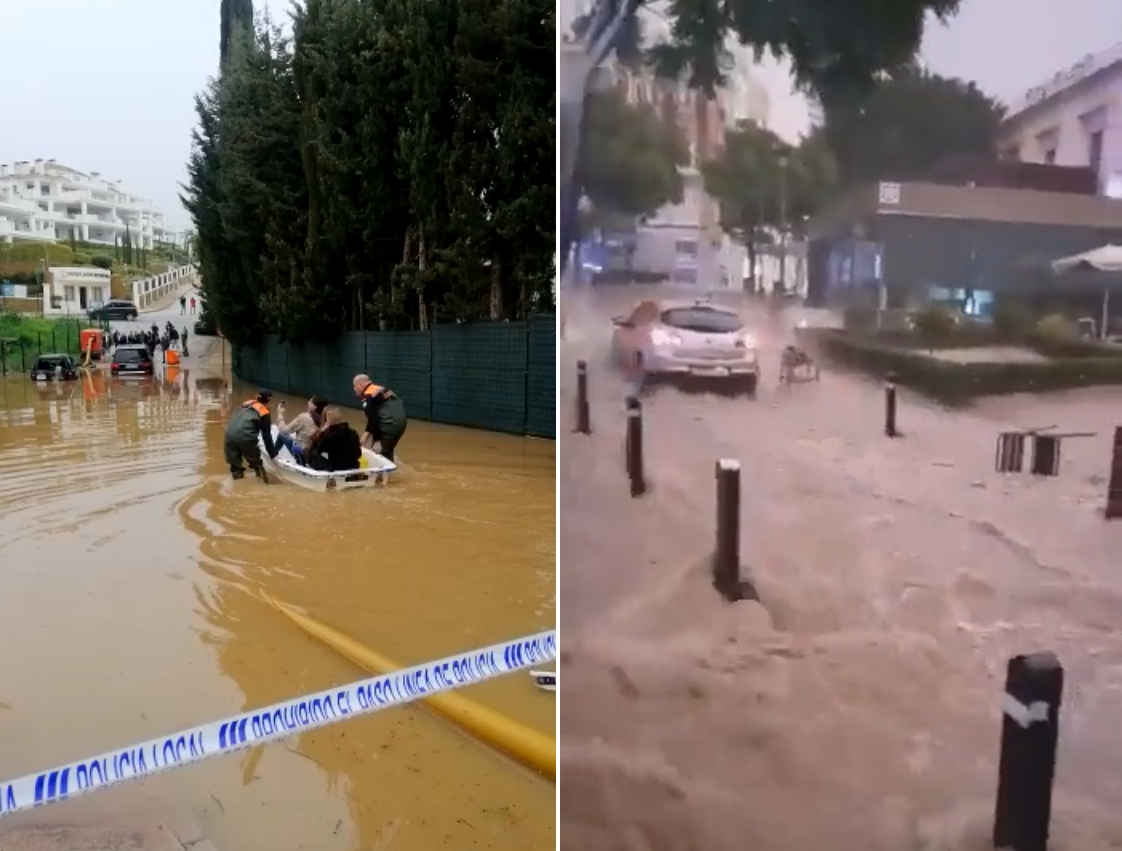 Flooding in Malaga and Almeria (southern Spain) on Saturday, March 26, 2022 – via ON.
America
Last week, a major air mass conflict caused a particularly severe storm episode over Texas, Louisiana, Mississippi and Alabama. On Monday, March 21, 2022 alone, thunderstorms caused at least 10 tornadoes in the state of Texas! Tennis ball-sized hailstones also caused significant damage to the passage of some lightning cells.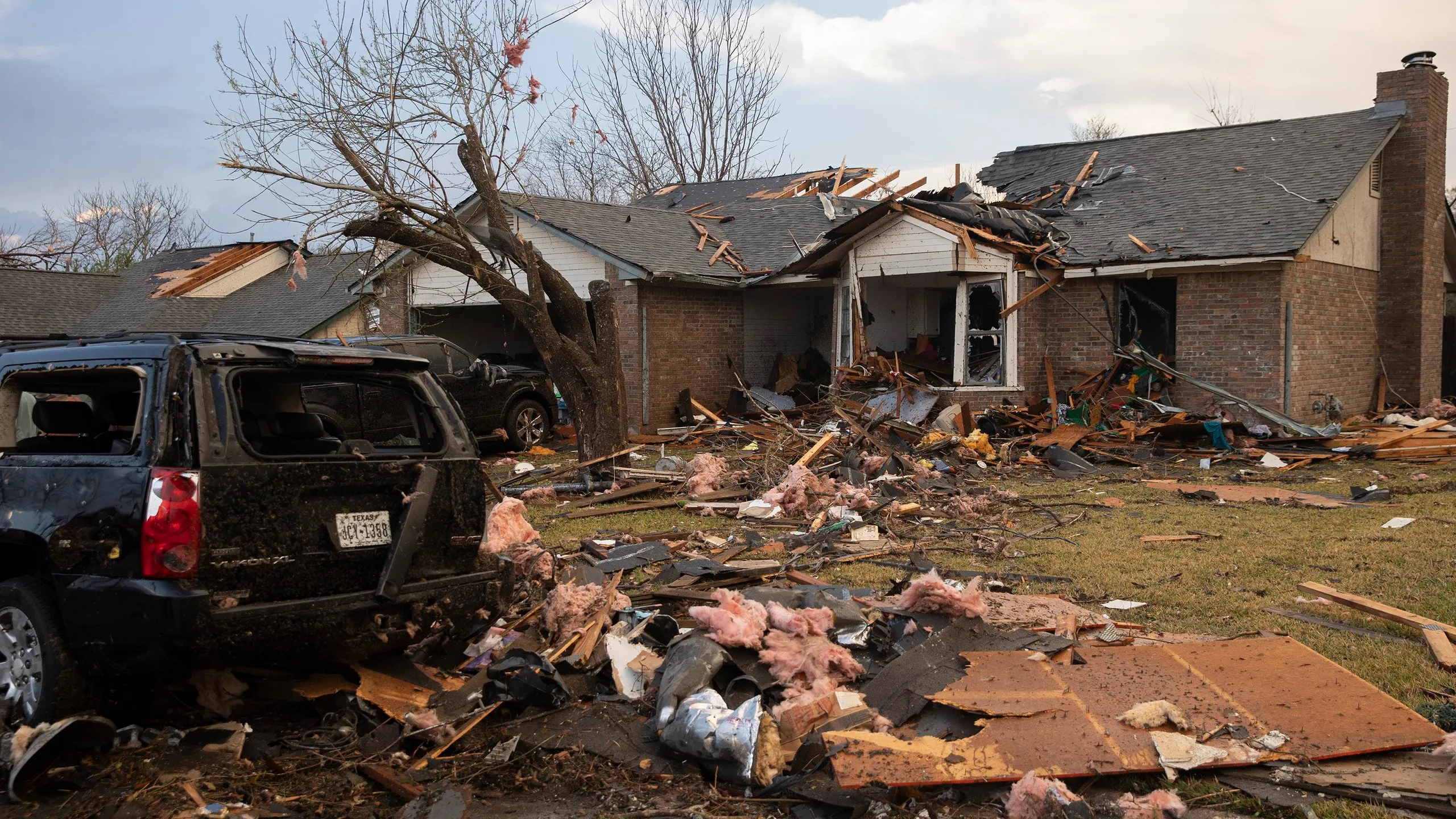 Severe damage following a tornado in Jacksboro, Texas on Monday, March 21, 2022 – photo Jay Jenner
The next day—Tuesday, March 22, 2022—it was the state of Louisiana that was hardest hit by this tumultuous episode. A strong tornado (EF3 intensity) has hit the New Orleans metropolitan area, crossing densely populated areas! It has been decades since there has been such a phenomenon in the sector! In addition to severe damage, the tornado also caused the death of one person.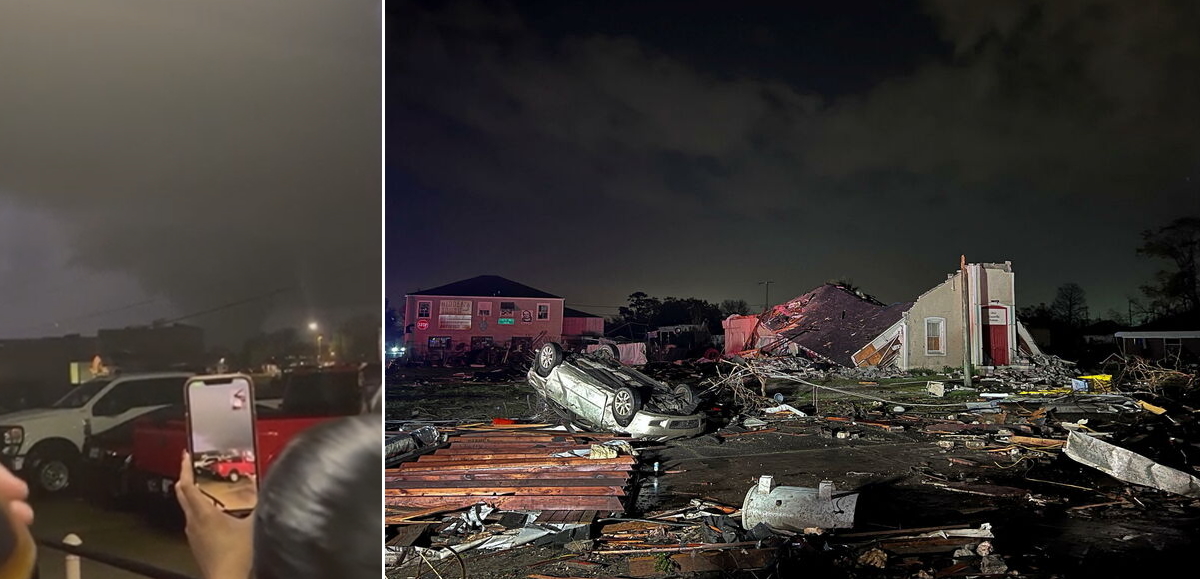 Heavy damage following a tornado in New Orleans, Louisiana on Tuesday, March 22, 2022 — via Reuters/Kathleen Flynn
After ten very warm days with temperatures reaching 20°C, the state of Pennsylvania in the northeastern United States experienced a cold snap over the weekend of March 26 and 27, 2022. The polar air mass caused the thermometer to drop below zero, making it damp. pavement to ice rinks and bringing snow. This context contributed to a giant highway collision in Schuylkill County on the morning of Monday, March 28, 2022. 60 vehicles were involved, resulting in a terrible loss of life: 5 dead and 20 injured.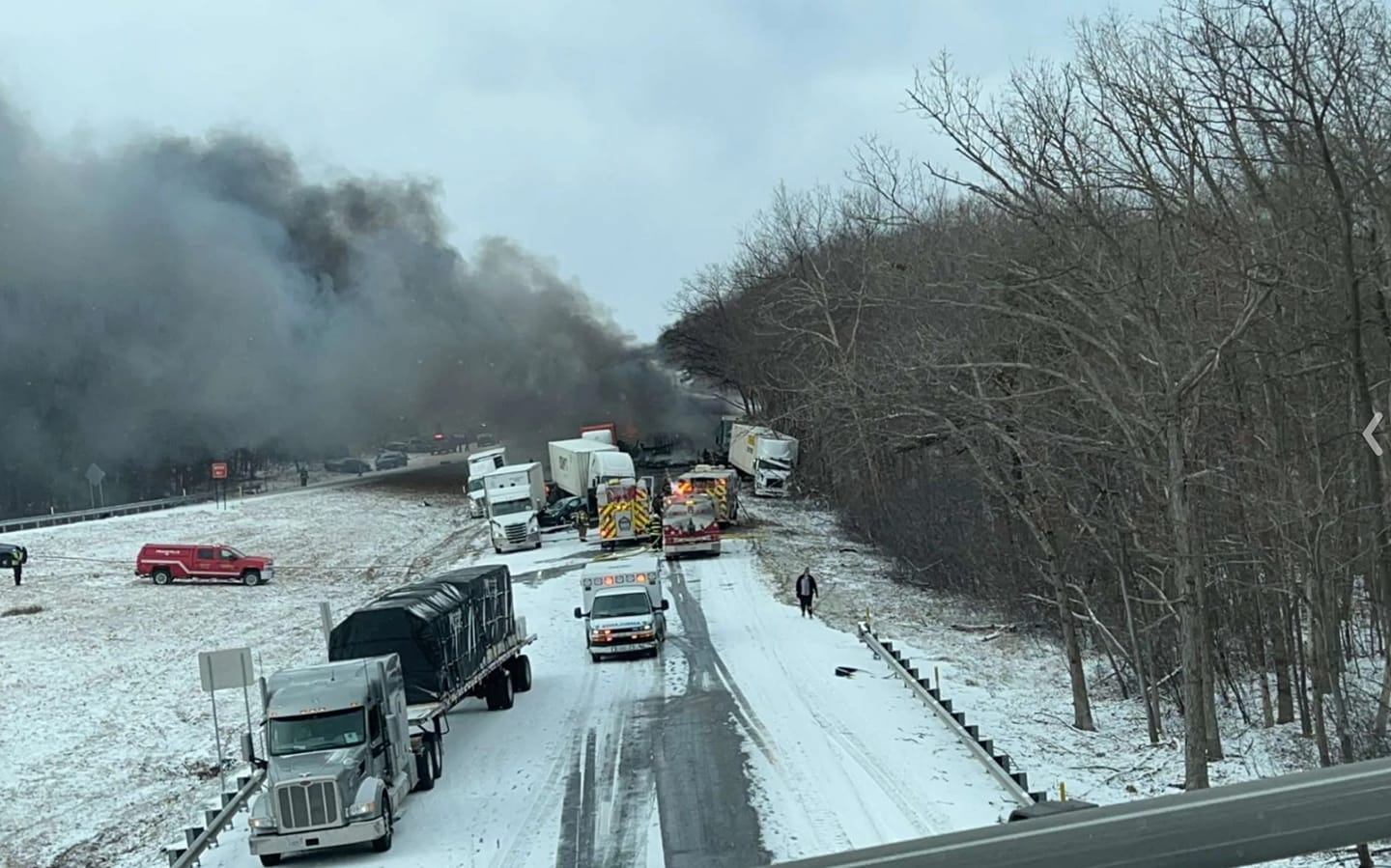 Mass gathering in Schuylkill, PA on Monday, March 28, 2022 – through the Schuylkill County Fire Network.
Last week, bad weather affected the north of Argentina and the south of Paraguay. Asuncion, the capital of Paraguay, has been hit by heavy rains. At the end of the day on Tuesday 22 March 2022, accumulations of 150 to 200 mm in 6 hours were recorded in the region, causing significant flooding. Cars were swept away on some streets, no casualties reported.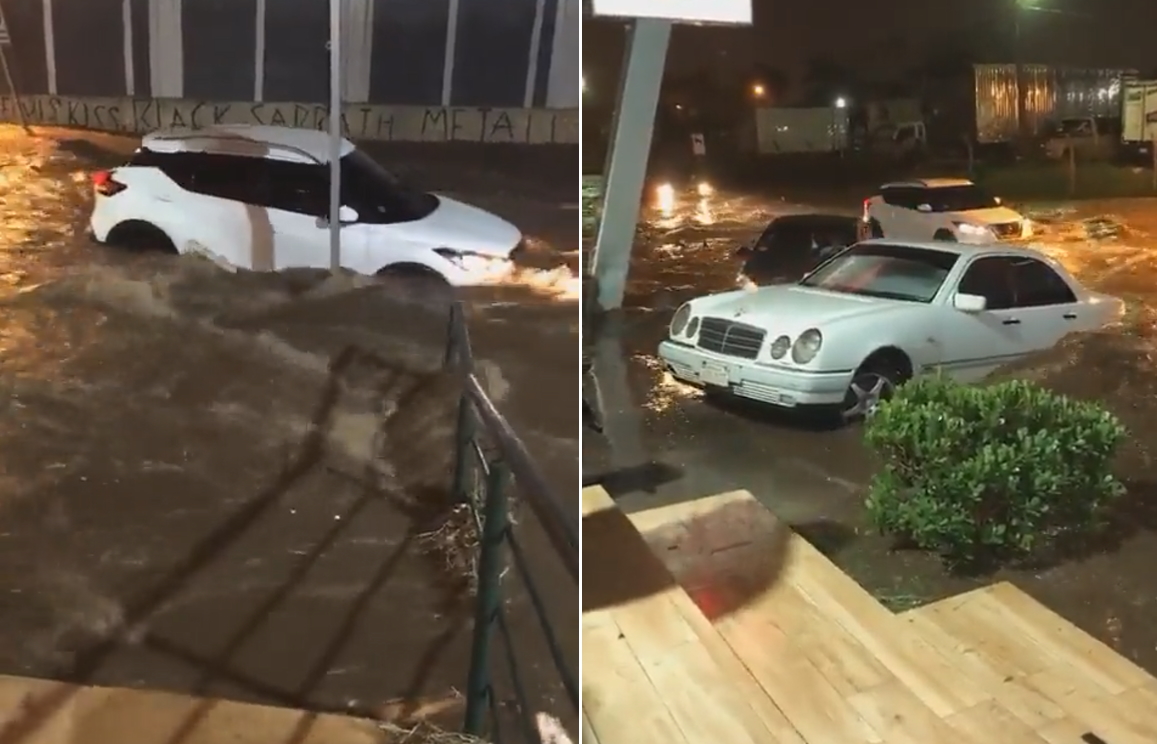 Flooding in Asuncion in Paraguay on the evening of Tuesday, March 22, 2022 – via twitter
Africa
For the past two weeks, Sahara has been in the news in the north of the African continent. A few blows of the sirocco raised this dust towards European countries. The highest concentrations were observed in mid-March 2022 when the skies over Marrakech turned completely orange, but there is a new episode at the end of the month.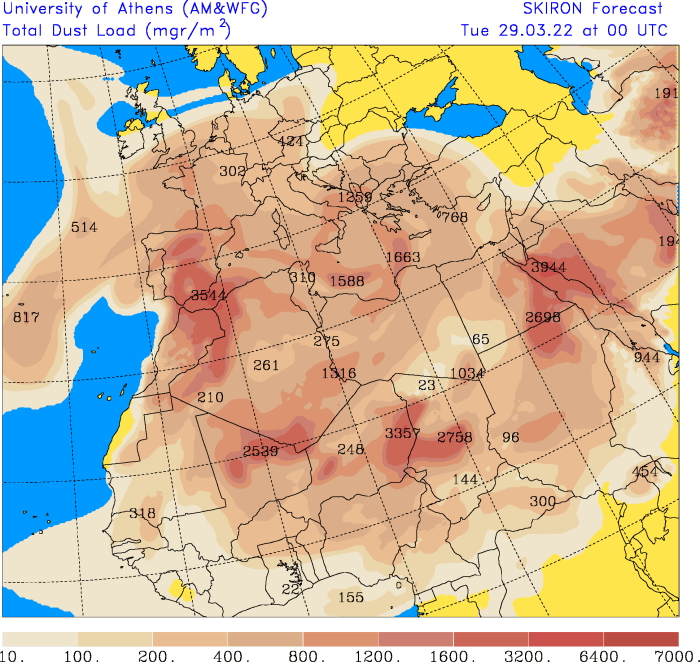 The amount of sand dust in the atmosphere as of Tuesday, March 29, 2022 – SKIRON card
Sirocco is a dry and hot wind coming from the deserts. No wonder this is accompanied by a pronounced hot anomaly over large areas of Algiers where the thermometer is currently a dozen degrees above normal for this season! Indeed, the greater southern half of the country is exposed to temperatures typically between 35 and 38°C, with some areas reaching 39-40°C!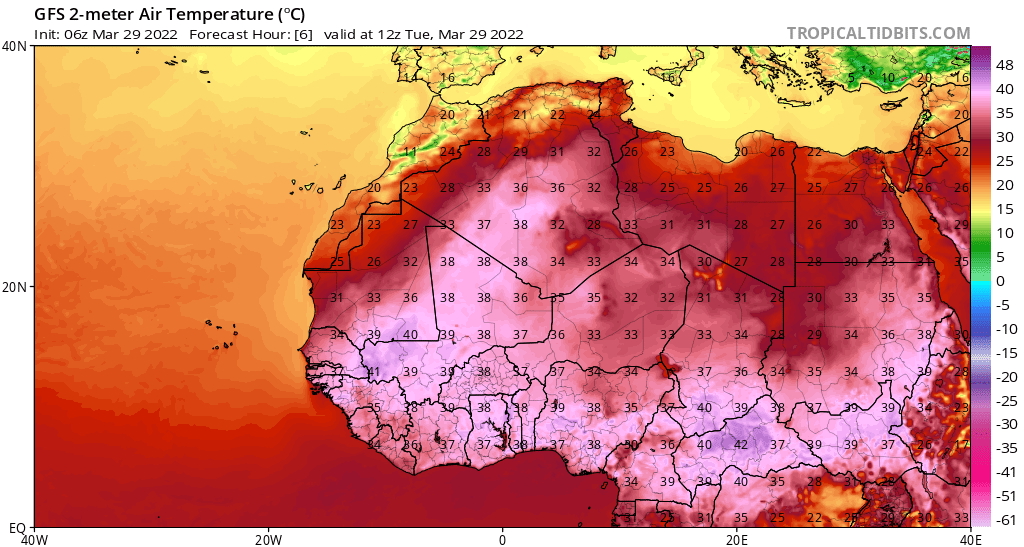 Maximum temperatures over northern Africa on Tuesday, March 29, 2022 – via tropicaltidbits.com
Asia
Abnormally high temperatures have been observed in large areas of southern Asia for several weeks now. Normal thermal anomalies averaged over 6°C over 10 days at times in parts of China and northern India! Interestingly, the north of the continent experiences the opposite anomaly with anomalously low values ​​over large Siberian regions, except for those closest to the pole.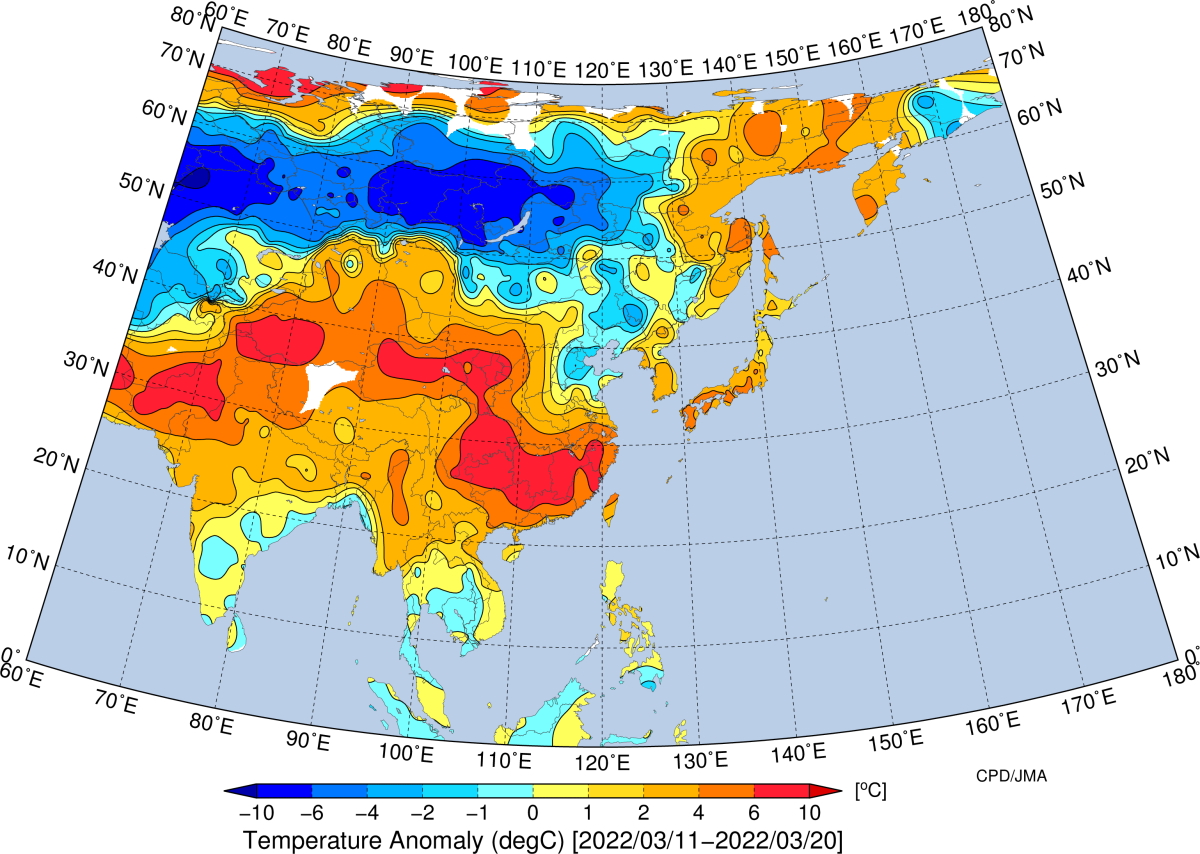 Thermal anomaly in Asia in the second decade of March 2022 – JMA card
Among the regions hardest hit by this massive and prolonged heat wave is Tibet in southwest China. In his famous capital, Lhasa, the temperature soared to 23.7°С Monday, March 28, 2022! This value is exceptional because the city station is located 3650 meters above sea level ! Tourists were surprised by this unusual sensation of heat at such high altitudes.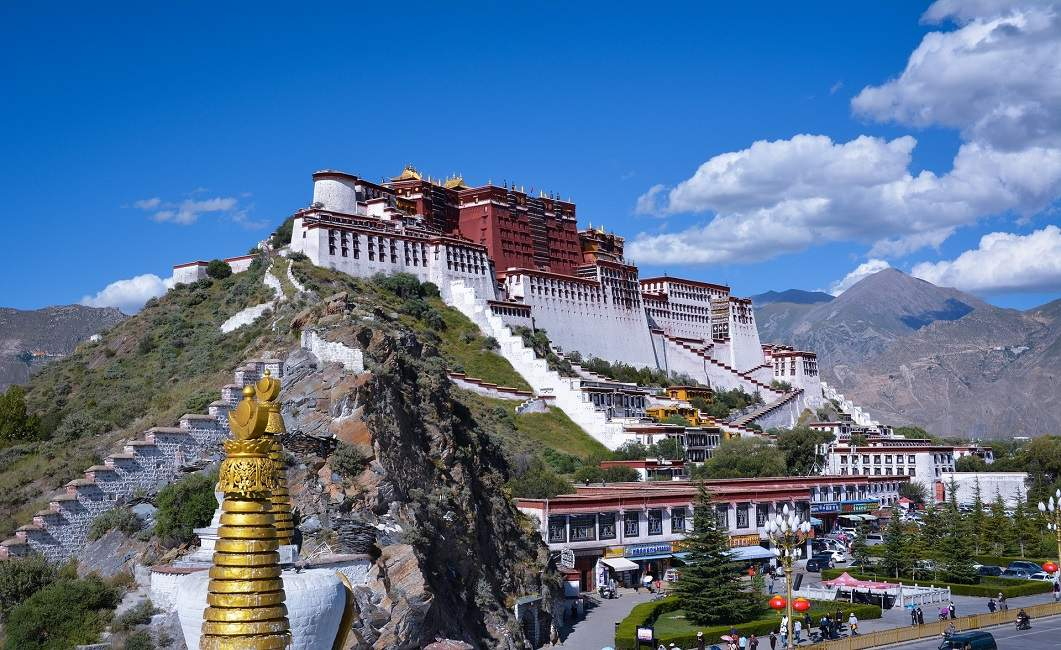 In Lhasa, the capital of Tibet, temperatures jumped sharply in March 2022. – illustrative photo
In recent days, severe thunderstorms have broken out in Vietnam. A particularly powerful cell hit the city of Da-Let and its 425,000 inhabitants on Sunday, March 27, 2022. Hail covered the ground and caused significant damage to fruit and vegetable crops, as well as flowers. Heavy rains also caused flooding in the area.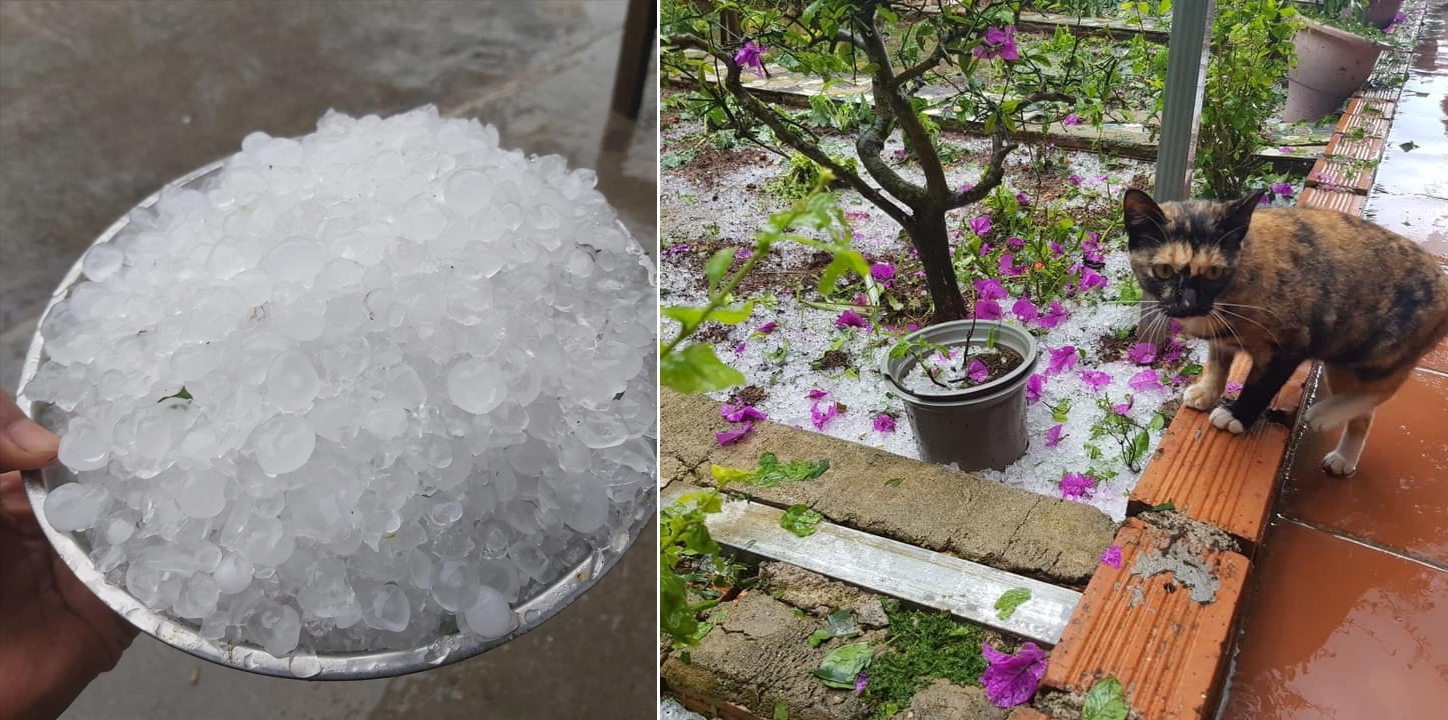 A significant amount of hail fell on Đà Lạt in Vietnam on Sunday, March 27, 2022. – via laodong.vn
Australia
The storm that has interspersed life in eastern Australia in recent weeks is not over yet, on the contrary… In recent days, several areas of Queensland have experienced a surge of thunderstorms and heavy rains, leading to further dramatic flooding. At Gympie (photo below), the Mary River reached its highest level since 1893 this Saturday, March 26, 2022!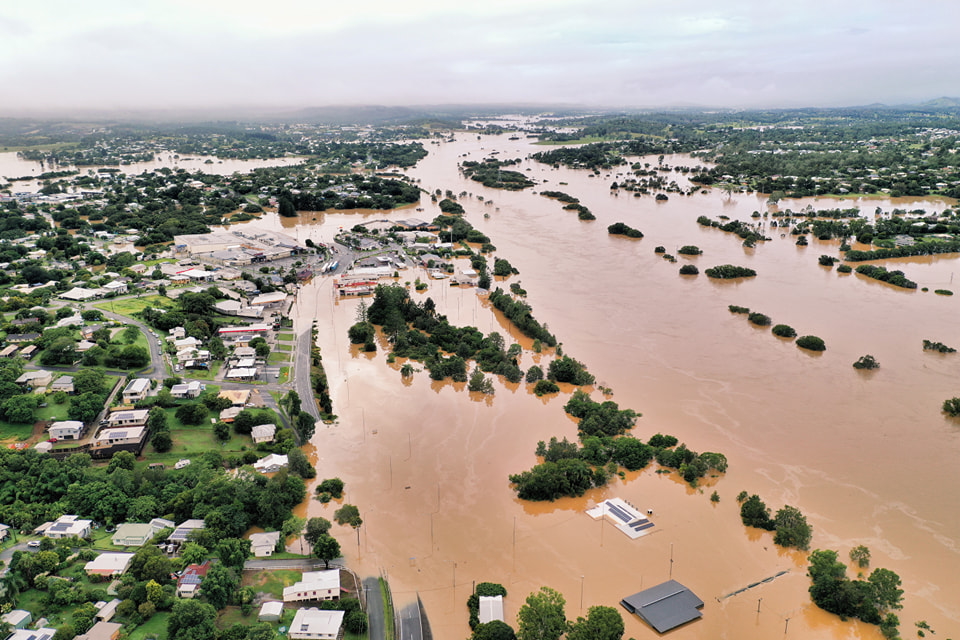 Major flooding on the Mary River in Gympie, Australia on March 26, 2022 – photo Endless flights Photography
Several weeks have passed with several episodes of heavy rainfall in eastern Australia. As a result of the floods of recent days, 3 people died. Property damage continues to mount and the population is irritated by these recurring floods…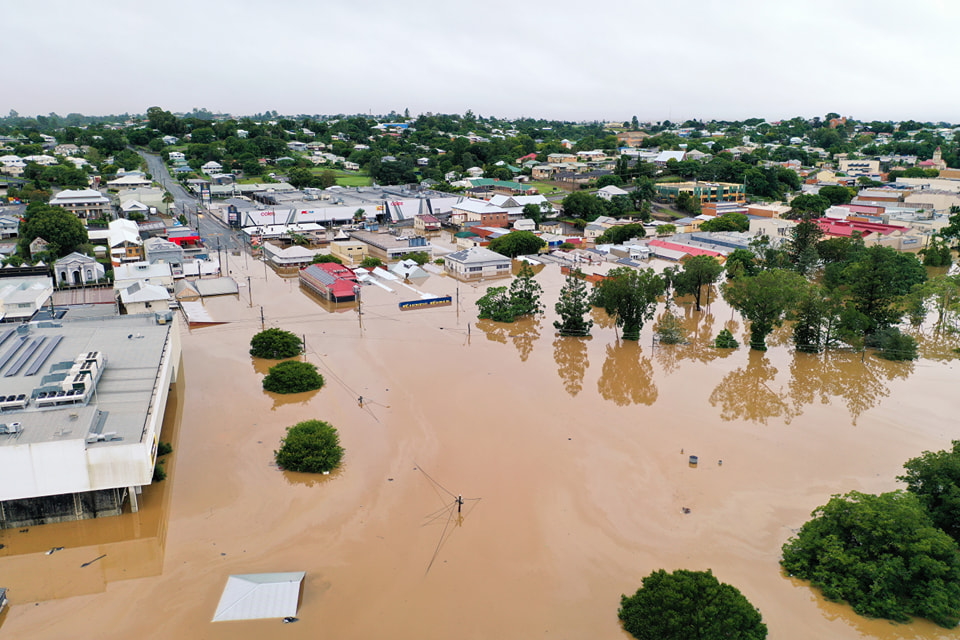 Areas of Gympie (Australia) flooded by the Mary River on March 26, 2022 – photo Endless flights Photography