It is clear that the media and entertainment industry is facing a huge data challenge. Stefan Jamin, Marketing Manager for Seagate Southern Europe, talks about it here.
According to research firm IDC, the amount of data generated worldwide will grow exponentially, reaching 175 zettabytes (or 175 billion terabytes) by 2025. © iStock / nerminmuminovic
High-definition filming today can generate up to 2 TB of data per hour, and this data then needs to be collected, stored and moved to different locations during post-production and commercial release. With increasingly higher resolutions and continued Covid-19 restrictions in many parts of the world, it's no surprise that many companies in the industry are finding it increasingly difficult to manage data.
It is not only the media sector that faces the challenge of data management. According to research firm IDC, the amount of data generated worldwide is expected to grow exponentially, reaching 175 zettabytes (or 175 billion terabytes) by 2025. first use and that by 2025, 65% of the data generated by the media and entertainment industry will need to be protected.
What does this mean for the media industry? While the need to take full advantage of these growing databases may seem obvious, it's often less obvious where to start and what types of technologies to consider. Fortunately, regardless of the media workflow, there are technologies and ways of working to turn a data challenge into a business opportunity.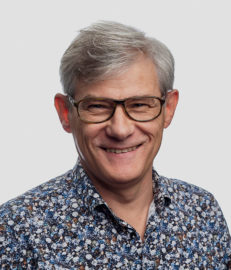 Legacy Issues and the Digital Divide
From raw footage on set to final files after editing, every step of the modern production process uses data. Data volumes increase year on year as resolutions rise, visuals become more ambitious, and streaming services give the green light to an ever-growing number of projects. The pandemic has made matters more difficult as working from home requires more data to be transferred quickly and securely from one place to another.
Some production companies may still fall back on the old methods of data management: on-site data storage for filming and Network Attached Storage (NAS) for secure, centralized data backup for use and later archiving. But for many, this configuration is not only not suitable for managing volumes of data, but also potentially dangerous in the event of a disaster. Take, for example, the problems Channel 4 faced after a fire destroyed several local storage systems.
Digitally born companies such as Amazon, Netflix and YouTube have an inherent web advantage as they started with the cloud infrastructure on which they built their media and entertainment platforms. At the forefront of managing, protecting and distributing media and entertainment content, many reputable companies are trying to catch up when it comes to leveraging the cloud effectively. Implementing more modern data management workflows can not only improve collaboration and security, but also unlock new opportunities with more up-to-date information.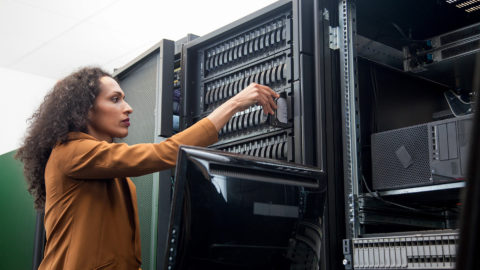 Optimized workflows with cloud storage
Data mobility is critical to a good digital media workflow. In a world where we are producing more data than ever, the question is not whether we have enough space to store it, but whether we can get that data to where it is needed fast enough.
For an optimal workflow, teams at the edge of the "data network" should continue to use SSDs and HDDs to capture raw images, and then combine a modular storage system with a cloud storage solution to facilitate data sharing between teams and make archiving completed projects more reliable. .
This approach has many advantages, especially in terms of flexibility, efficiency and safety. For example, storing raw materials in the cloud allows editors to access them remotely as they are uploaded, rather than days or weeks after production. Centralized storage speeds up production cycles and reduces the risk of data loss or destruction. This system also allows compliance with Covid-19 related health measures where applicable.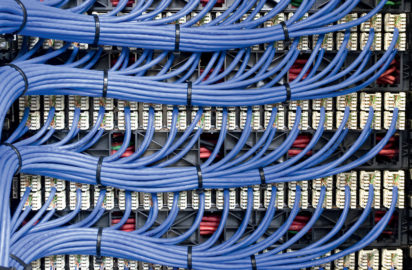 New Perspectives for Data-Driven Decision Making
From marketing to healthcare, more and more companies are using data to inform their business decisions. The media industry is also starting to do the same, with companies like Netflix basing their decisions on project approvals based on viewership in a much more granular way than before. Implementing a streamlined data management workflow doesn't automatically make it applicable to all businesses, but it makes it possible. By properly processing, analyzing, labeling and archiving production data, media companies will be able to more effectively identify high-performing and low-performing content, deliver more compelling content, and ultimately generate more ad revenue.
When it comes to digital media, consumers have been spoiled for choice over the past eighteen months, and the stakes for the media sector have never been higher. Ultimately, it is impossible to produce, distribute or sell compelling and amazing content without a modern approach to data management. Investment today means better workflows for content producers and better ideas for the entire business.
From Stefan Jamin, Southern Europe Marketing Manager, Seagate
The article was first published in MediaQuest No. 45, p. 126-128